A very fabulous evening at Happy Ending Lounge last night. Hosted by Carol Queen as a fundraiser for San Francisco's Center for Sex & Culture, the evening featured a great line-up of readers.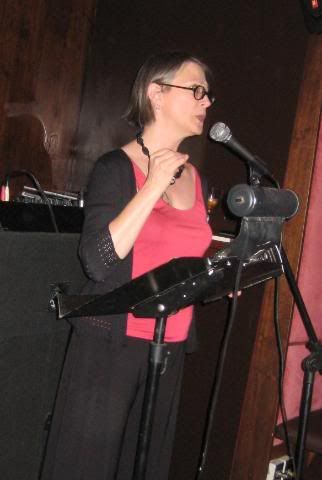 Carol Queen reading from my favorite story of hers,
Leather Daddy and the Femme
.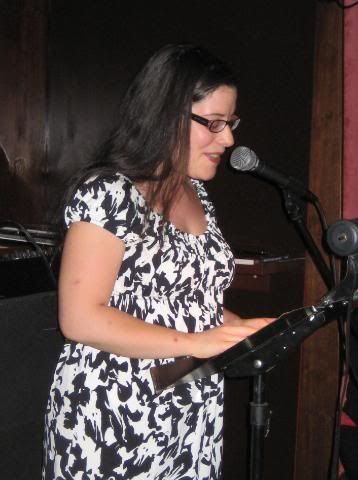 Rachel Kramer Bussel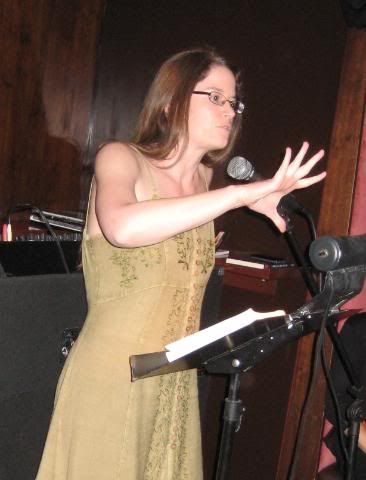 Elizabeth Wood reading from Patrick Califia's
Speaking Sex to Power: The Politics of Queer Sex
.

Audacia Ray reading from a performance piece (work in progress).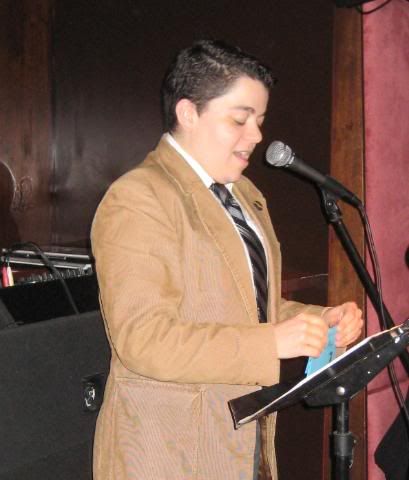 Sinclair wowed us all with hot poetry.